PRICE: $400*
Property auctions are risky, particularly if you haven't had the chance to fully inspect the property before you join the bidding war. Once the hammer has been hit and the auctioneer has called "SOLD", the options for conditional sale are limited and the last thing you want, is to find out you've bought a dud. That's where we come in.

If you're planning on investing in the future, you want to make sure you're getting what you pay for and a pre-auction inspection can give you peace of mind – or make you aware of any future problems you might face if you do win the bid.

Our pre-auction inspections are thorough, and are carried out in accordance with Australian Standard 4349.1. They include the following:

Living Areas: Our inspection will include the kitchen, bathroom, ensuites, laundry, toilets, bedrooms, lounge and common areas, doors, windows, carpets and tiles, architraves, stairs, storage spaces, wardrobes and more.

Outside: We'll take a look at any exterior stairs and decking, patios and pergolas, sheds and garages. We'll also check walls, lintels, doors, windows, water systems; as well as the site itself, including fences, driveways, any walking paths, steps, surface drainage and outbuildings.

Roof: We will check the roof cavity (interior) for any problems with insulation, framing and sarking. Outside, we'll take a look the home's tiles, gutters, gutters, downpipes, vents, flues and eaves.

Floor: We'll look under your floor for any framing issues, check stumps, posts, ventilation and ensure there is no rising damp, surface water, dry rot or blocked vents.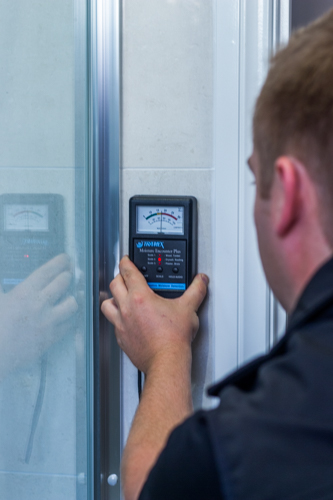 Give yourself a head start at the property auction, knowing exactly what you're bidding for before you start. Give us a call today and arrange a pre-auction inspection today. Whether the auction is 3 weeks away, or 3 days, we can provide the report to you within 48 hours.
Get a quote today! Buy and sell with peace of mind!